A Proven Method For Selling Your Home
Our Professional & Personalized Services
Marketing Team
Templeton Team works with marketing professionals to get your property the exposure it deserves, both online and printed—from email marketing and integration into the websites frequented by home buyers to stylish and persuasive brochures and postcards.
Market Exposure
Our #1 goal is getting the word out to buyers who are ready to buy, as well as to other agents in the market who work with those buyers.
Assistant Services Team
Take advantage of Templeton Team's commitment to making today's paperless "paperwork" seamless and prompt.
This assures that you, the seller, are kept in the loop from everything from listing and appraising to inspections and escrow. Your broker will walk you through an extensive marketing plan to get your home sold for the highest price in a time frame that meets your needs.
Staging
Preparing your home for the eyes of prospective buyers is known as "staging." Integrity brokers are experts at making your home stand out.
Pricing
The right pricing strategy from the beginning results in a faster and more profitable sale.
Negotiation Sale & Closing
You can count on your the M. Templeton Team to lead you through the negotiations and the hundreds of details between the sale and closing.
Why List With Us?
From our knowledge of the market, negotiating and pricing support, as well as connections to local contractors, you'll receive professional service from the M. Templeton Team.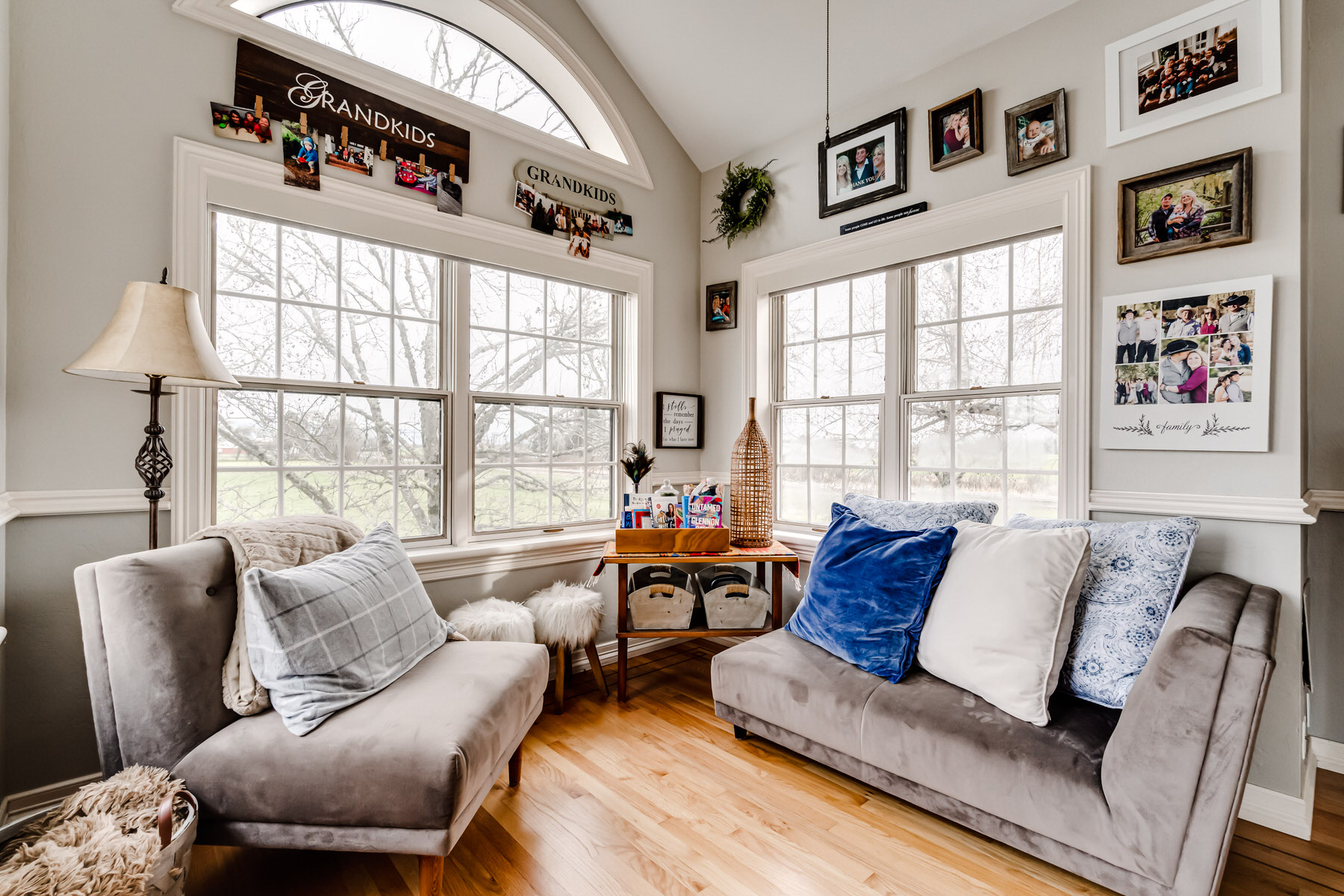 The Marketing Plan
Getting the word out to any and all prospective buyers is our job. While each home is different, here are some of the tools available to your broker to make sure the word gets out there. Rather than take an unfocused "shot gun" approach, our marketing plan is directed at the three biggest sources of buyer inquiries:
•  The Internet
• Yard Signs
• Other Agents working with buyers
Internet Presence
Facts tell us that over 80% of home buyers start their search online. Leaving nothing to chance, we will feature your home on our webpage. Working with our in-house technology and marketing departments, your broker "stages" your home online. Online staging not only ensures great pictures and video tours, but keeps your home's information fresh and inviting for prospective buyers.
99% of Millennials search on online websites compared to 89% of Older Boomers and 77%of the Silent Generation.
Only 63% of Gen X visited an open house.
Older Boomers used a mobile device at roughly half the rate of Millennials.
Both Younger and Older Boomers used online video sites more frequently than other age groups.
Why Use The M. Templeton Team?
Current Knowledge of the Market
The M. Templeton Team works with marketing professionals to get your property the exposure it deserves, both online and printed—from email marketing and integration into the websites frequented by home buyers to stylish and persuasive brochures and postcards.
Negotiation Skills by an Impartial Party
Your home is a very personal space and negotiating what you are emotionally and physically attached to can be difficult to separate emotion from business.
Staging & Photography Team
AJ McGarry is a top notch photographer that has worked along side our team to produce quality listing photos and marketing for your home.
Contract Completion & Verbiage
Getting someone to say they will buy your house is not complicated. Understanding financing, inspections, seller disclosures obligation, escrow and contracts is a portion of the value that the M. Templeton Team brings to the table.
Risk Management to Help Navigate the Legalities of Selling Your Home
Selling a home is a legal process with risk of lawsuit. Continuing education, understanding current laws, and one call away help from other professionals is the value to hiring the M. Templeton Team.
Keep in mind that if a lawsuit happens to a seller the agent will be involved and named as well. Representing you as an agent has inherent legal risk to myself as an agent.
Contract Management
Including Electronic Signatures
Ensuring all parties are following correct legal procedures and that all others such that are part of the process are informed as well. Others that are part of the process are lenders, appraiser, escrow, title and contractors to name a few.
Team of Vetted Contractors & Inspectors
The M. Templeton Team has strong and trusted relationships with contractors. We know that when I call for help with a project that they will return calls. We even have some contractors who are willing to do work and get paid through escrow if that is needed to close the transaction.
Respected Local Professional with Connections
We've worked very hard to be a respected co-op agent in the area. Communication with other agents and community members is critical to a successful process in getting your house sold.
Small Team with a Personal Touch
Two of us are a part of the M. Templeton Team. We have a combined 20+ years of experience in the business closing anywhere from 50-70 transactions on average a year. We are here to meet your needs with professional service and a personalized experience.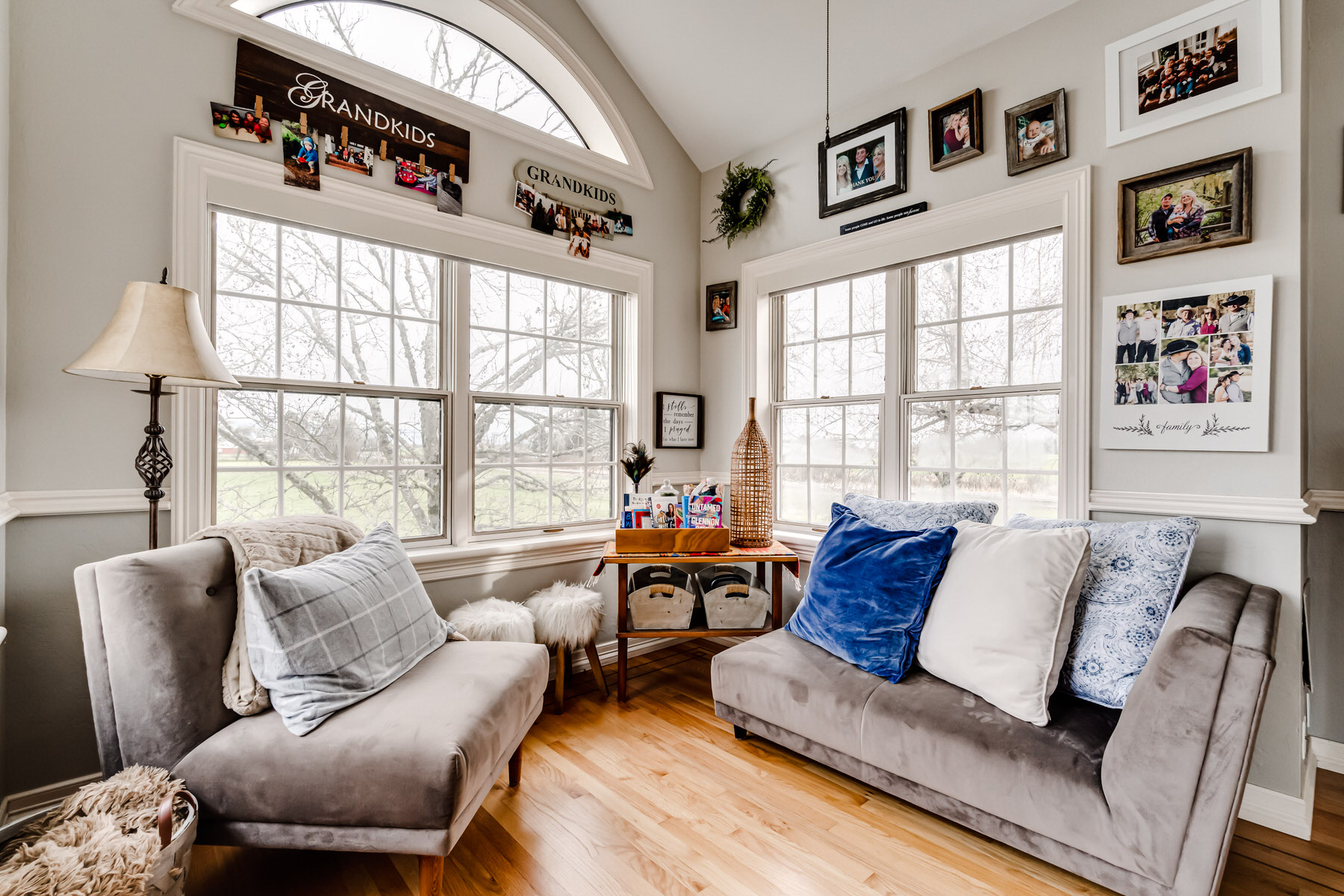 How to Stage Your Home
The Templeton team has the skills to advise you on staging your home. Staging can involve simply rearranging furniture and de-cluttering, to fresh paint and floor coverings. We can provide guidance on what projects will help result in a faster and more profitable sale.
Why Stage Your Home?
Preparing your home for viewing is known as staging and is similar to "detailing" a car for sale. Homes typically sell for 7% more and 50% faster if properly staged, because your home looks its very best. Whether you work exclusively with Templeton Team or consult with a professional stager, staging your home
is a must to get top dollar in today's marketplace.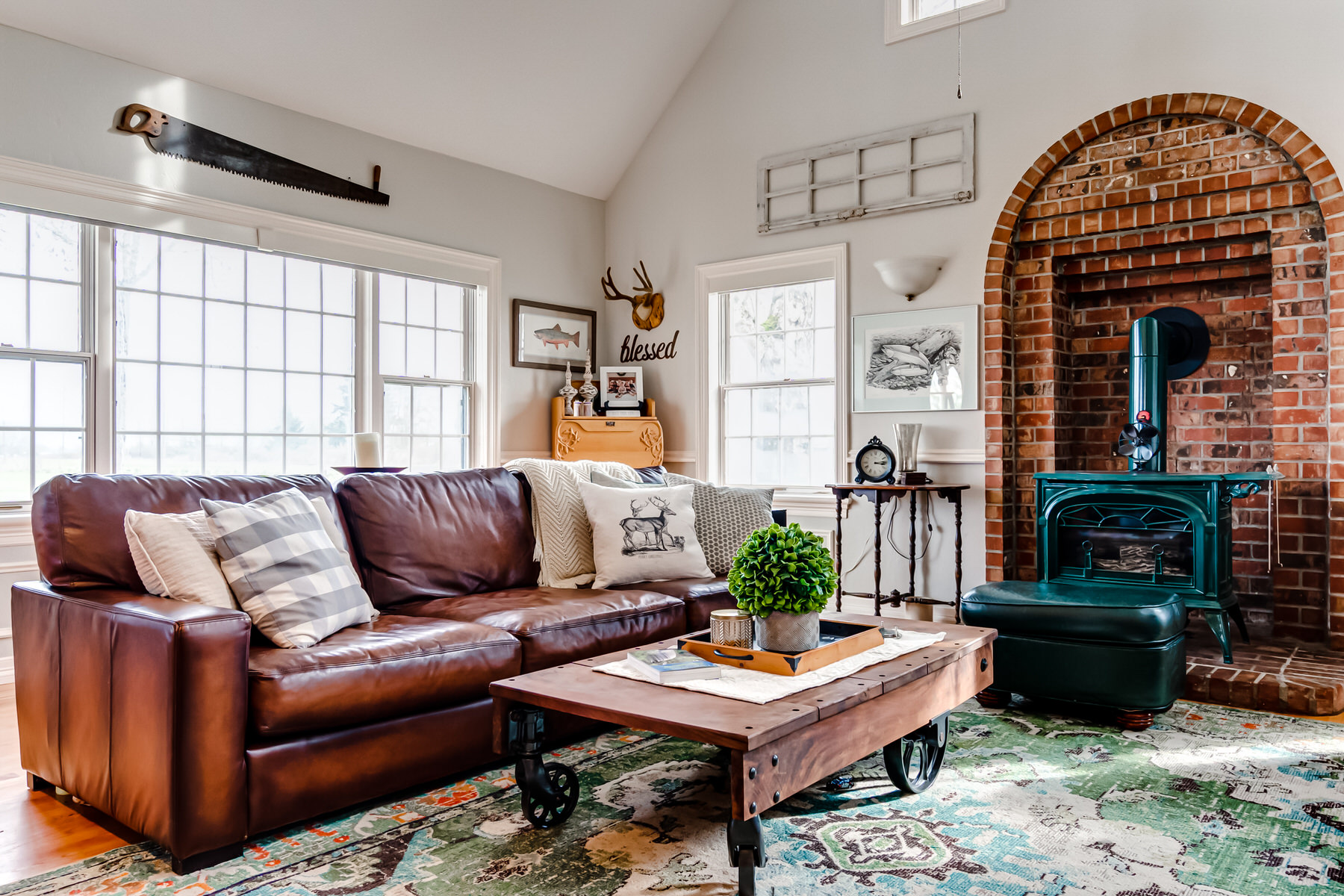 Comparative Market Analysis
Your broker will provide you with a careful analysis of the price for your home, showing properties with similar amenities and that are currently on the market as well as those that have sold. New listings should be correctly priced on the first day. A brand new listing is shown more and generally sells for a higher price than older listings. Fair or not, prospective buyers begin to wonder why it hasn't sold. Another important consideration is financing. In today's market, homes must be priced accurately to qualify for a loan.
What Does NOT Affect Sale Price
It's important to note that the following do not predict the price at which your home will actually
sell:
• The profit you wish to make from the sale
• The money you have invested in improvements
• The amount your friends or others have told you the home is worth
• What you originally paid for the home
• Past appraisals
• The Tax Assessor's evaluation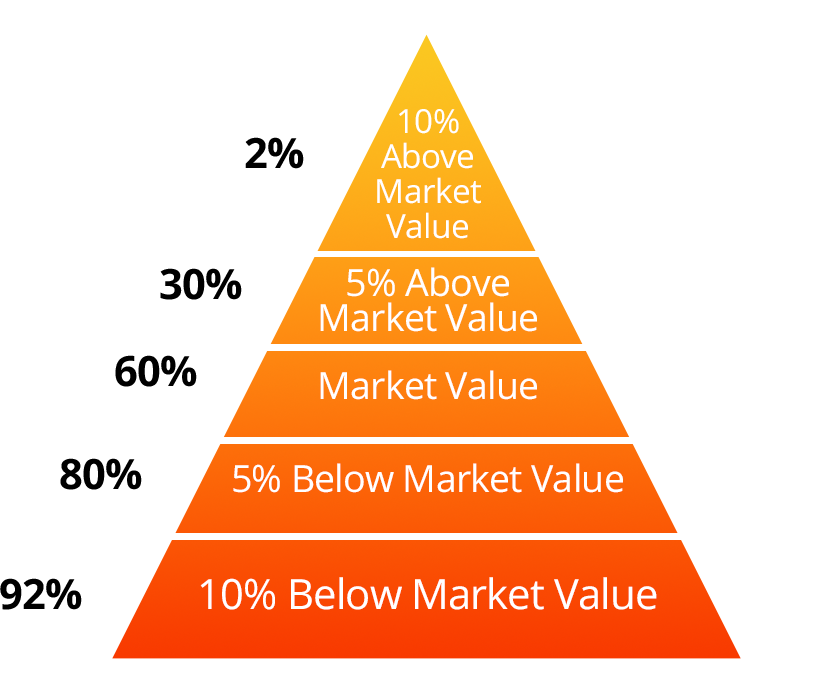 Assessing the Offer
When you receive an offer on your home we are with you every step of the way. We will go over the offer in detail with you and help evaluate the positives and negatives of each offer.
Only after you are comfortable with all the terms including price, repair limits and possession, will your broker recommend you accept an offer to sell your home.
Your broker will take care of all the paperwork, including not only the sale agreements, addendums, counter offers, etc., but also the government mandated compliance documentation.
Completing the Transaction
Once you have an accepted offer, we get to work behind the scenes to tend to every detail. We will monitor the buyer's earnest money deposit, the title search and the ever-detailed loan process.
During the home's inspection period, we will be by your side reviewing repair requests and negotiating on your behalf to net you as much as possible from the sale.
Prior to closing the transaction, your broker will review your final closing statement to ensure that it was prepared correctly and providing you with the expected bottom line.
We started working with Marti 10 years ago with the purchase of our first Junction City home. She was beyond amazing then so it was no question who we called when we were ready to sell and buy a new home in Florence. Marti is professional and caring. Would recommend her to everyone and would never use anyone else in the area."
Marti was very knowledgeable and thoughtful about our comfort level as we didn't have much experience with the sale process. Very professional, and thoughtful. She was a gem!"
Marti explained everything thoroughly. She was extremely knowledgeable and personable. I appreciated her caring approach. She was so respectful, and she went the extra mile to ensure that the process went as smoothly as possible. Marti's communication skills and integrity are what make her such an excellent realtor. She has expert local knowledge of the market and she was always available to talk whenever there was a question, to which she always provided up-to-date feedback."
Marti works hard and is a GREAT agent for both first time and experienced buyers and sellers. Very patient, answers all the questions a first time seller could ask and provides information one wouldn't even know to ask when buying. Provides ample time & energy for a sometimes stressful process of both buying and selling. Would highly recommend, and will be employing her services again!!!"
Marti is hands down the best realtor in the Eugene area. She is professional, courteous, charismatic, intelligent and thorough."
Marti understands the market, has an immense amount of knowledge about the local area, her commonsense appeals to everything and she is nice and fun ALL of the time! A good listener, tenacious, and not an over seller. She is fantastic."
Sell My House
Thinking about selling your house? Find out how much it's worth.

Sorry we are experiencing system issues. Please try again.